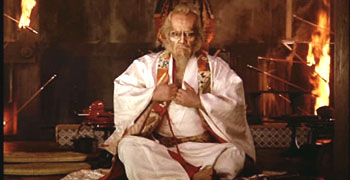 I have always loved cinema – world cinema, that is.
I have loved movies ever since I can remember, voraciously watching what I can in the theater near where I grew up. My dad would usually take us to watch a movie during the weekend. And since this weekly movie viewing habit was quite regular, we would watch whatever was showing in the theater. It could be an action movie one weekend, a horror movie the next. This meant that at an early age I was getting immersed in many different film genres.
But one film genre that I discovered for myself are foreign films. The rest of my family hated reading subtitles (as my sister used to say, "If I wanted to read, I'd go to school!"). From then on, my pursuit of foreign cinema became a singular passion, one that I can claim that is all my own.
As I said, I love foreign cinema, but if I can pick only one country that I would say really embodies everything that I loved about film and every aspect that embodies it, I wouldn't even think twice.
It would be Japanese cinema.
I think that Japanese cinema embodies everything that made me love films in the first place. Japanese cinema has a beauty and poetry to it that permeates all of its genres. Be it drama, horror, action, even comedy – Japanese auteurs can convey that lush poetry on screen. Whereas as American cinema's defining element is loudness, Japanese cinema is all about capturing poetic resonance on celluloid. From Ozu's ultra-minimalist directing style, to Kurosawa's masterful framing to Oshima's subversive storytelling to Nakata's quiet horror – Japanese cinema shows that you don't need to shout to be heard and that the subtlest touch can have the impact of the most powerful blows.